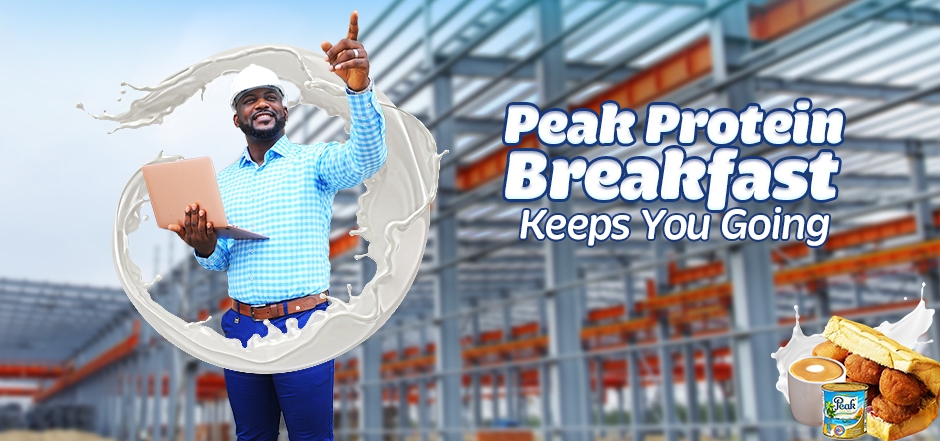 tuoyo
May 28, 2021
Peak News
Peak Protein Breakfast: The Breakfast You Should Be Having
Our bodies are made up of over 10,000 types of protein found in everything from organs to muscles and tissues, down to bones, skin and hair. Protein is essential to the metabolic processes that fuel energy and carry oxygen throughout the body. This is why our bodies need protein to stay healthy and function properly. It is also the reason Peak has made it a priority to nourish our bodies and enrich our lives with the goodness of Peak Protein.
If you want to avoid the fatigue and enjoy the numerous benefits of Peak Protein, eating a nutrient loaded Peak Protein Breakfast is the key to unlocking your day!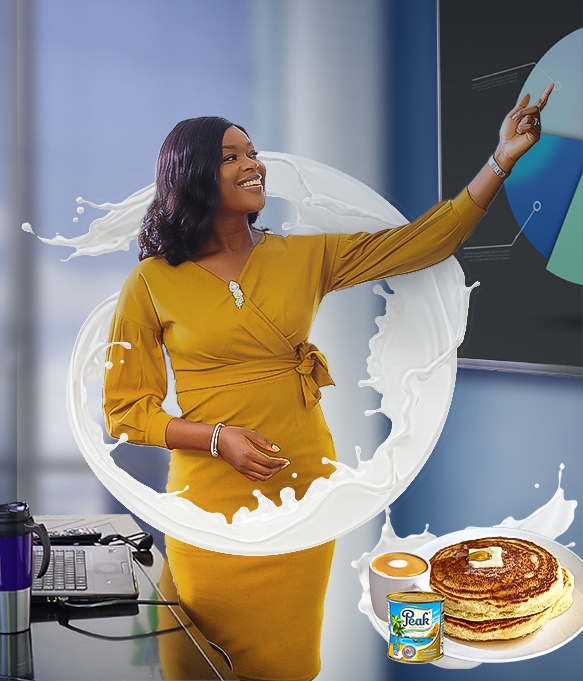 Breakfast is the most important meal of the day as it quickens your body's metabolism and equips you with energy to start the day. However, a Peak Protein Breakfast supplies you with extra protein nourishment and other essential vitamins, helping you stay fuller, stronger and more active through the day.
Peak is not just fortified with 28 vitamins and minerals, it is also available in Full cream and Filled milk variants to ensure that no matter your lifestyle preference and health needs, you can still enjoy a Peak Protein Breakfast.
Studies have shown that consuming a healthy breakfast is a strategic way of achieving adequate intake of key nutrients of public health importance. Generally, three servings of dairy per day is recommended as a part of healthful eating for adults. Consuming more than a serving of peak breakfast helps you achieve your recommended daily allowance of proteins and energy.
Providing your body with the fuel it needs to keep going long after your basic tasks for the day are done, a Peak Protein Breakfast is a great choice to begin your day. Peak Protein can be enjoyed in various creative meal options (check out our Pecadomo recipes here), as an addition to another meal e.g., Pap, Corn flakes, Oat porridge, Tea, Coffee etc. or taken alone as a simple nourishing drink.
Want to have a 'Peak' day? Start your day with a Peak Protein Breakfast!
---
About Peak
Peak Milk is a brand of FrieslandCampinaWAMCO Nigeria – an affiliate of Royal FrieslandCampina of the Netherlands – and has been nourishing Nigerians, ensuring sustainable diets for 67 years and counting.