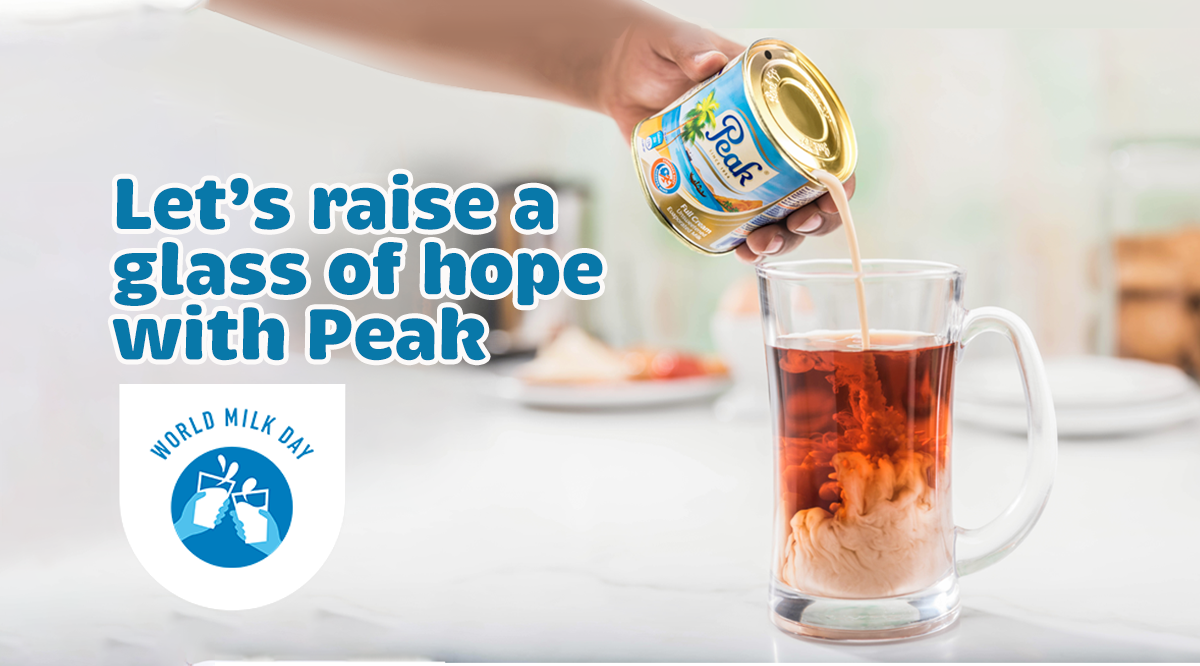 20th
World Milk Day Anniversary
In such times, we should keep our spirits up and our bodies nourished because there is light at the end of every tunnel. 99 worries but Peak Milk isn't one. We love to see you healthy, hopeful and happy, that is why we encourage you to indulge in a healthy Peak breakfast every day
The benefits of a Peak Breakfast are numerous. Did you know that a Peak Breakfast boosts your immune system, keeps you jolly and full of nourishment your body needs daily like Zinc & Calcium, Phosphorus, Vitamin A & Vitamin D, Vitamin B12 and Protein.
Including Peak Milk in your daily diet helps to repair damaged tissues, improve your enzyme functions and protect your body against toxic compounds.
A Peak Breakfast is delicious, contains essential nutrients that will keep you going all through the day. Include Peak Milk with your breakfast and enjoy the benefits of a fortified delicious breakfast and great health!
Know that you know how important a Peak Breakfast is for your overall health, we want to encourage you to never skip your Peak Breakfast by serving breakfast to millions of Nigerians across the country.
Today, we would love you to join us in raising a glass of hope as we celebrate World Milk Day. Do it for the gram! Grams of 28 Minerals and Protein Peak Milk contains.
Join the fun! Participate by submitting images or videos of you, your family and your friends, raising a Peak Glass of Hope.
Submit
your images
and videoes raising a
Peak Glass
of Hope