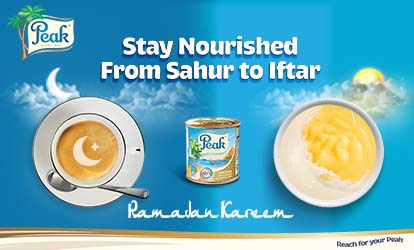 The purification of the soul by fasting during Ramadan is important but a Muslim must also try to show kindness, because kindness is something the world really needs right now.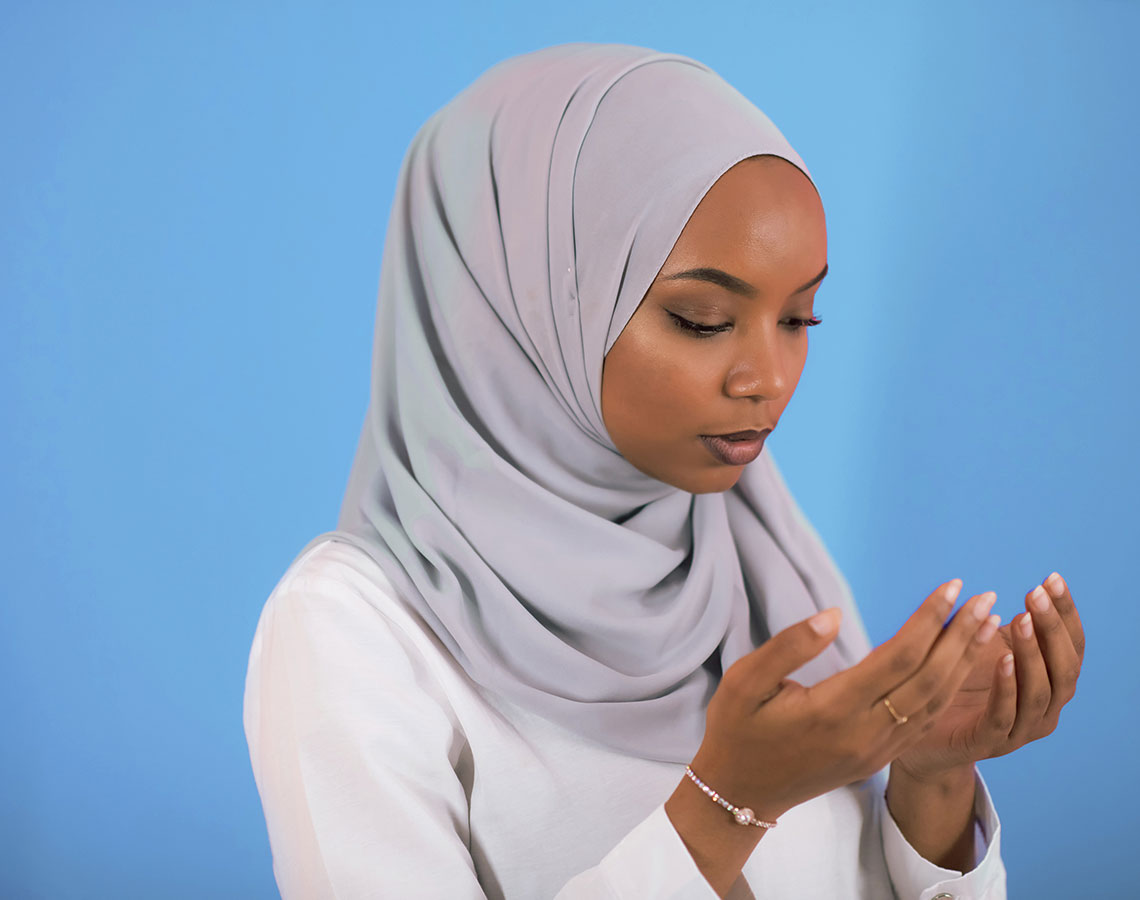 5 RAMADAN TIPS FROM PEAK MILK
Staying home should not disrupt the importance of the Holy Month. Life doesn't stop and neither should you. This is an opportunity to spend more quality time with family. Planning before the Holy Month could help you achieve a lot. Here are a few tips;
• Conclude your Duas
While we get closer to the Ramadan season, conclude on your duas. You can also make a dua for friends and family. Remember your dua is the very essence of worship.
• Be on your best behavior
Observe your daily Salah and be on your best behavior always. Make a conscious effort to not skip any prayers and avoid having a negative attitude or acting without caution. You can read a chapter of the Quran after each salah and wake up at night for Tahajjud.
• Plan your day ahead
A proper schedule makes everything easier. Create a routine and follow it truthfully. Try to plan your Suhoor before you go to bed, sleep early so you can wake up early and then be deliberate about the acts of kindness you want to perform.
• Determine your Zakat on time
During the Holy Month, your Zakat (almsgiving) is as important as your prayers. Determine your zakat early enough to help you prepare towards it.
• Improve your personal hygiene
To prevent the spread of germs and remain safe, wash your hands thoroughly before ablution.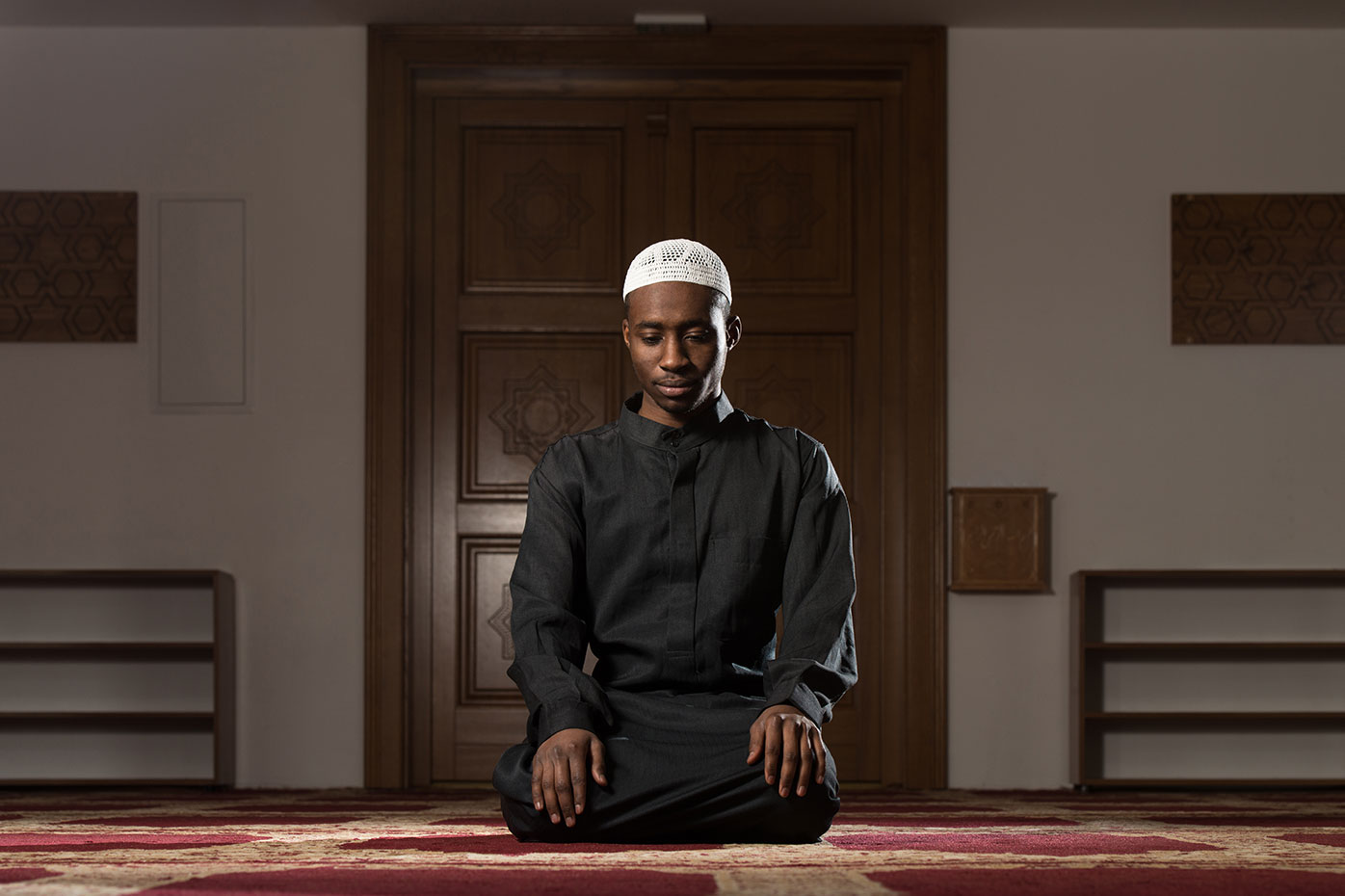 7 PLEASANT ACTS OF KINDNESS FOR RAMADAN
There is a lot more to Ramadan than fasting and prayer. Both activities have multiple effects that range from the feeling of hunger and thirst to praying for a reward and most importantly, resulting in a positive change in the personality and conduct of a person. Kindness is a major teaching of Islam. A positive characteristic attributed with Ramadan is the initiative to encourage people to be kind, through their Zakat and other charitable deeds. While social distancing, these are a few acts of kindness you can participate in from home;
• Pray for other people
Pray for your loved ones and those who have no one to care for them. Remember your duas for yourself and that you made for others.
• Help with chores
Don't ignore the needs in the house. Be thoughtful and assist with chores – cleaning around the house, cooking or looking after your children for your spouse or after younger siblings. It's the easiest thing you can do to ease the workload during Ramadan.
• Pay for someone's subscription
Staying home means more indoor activities. Be kind enough to pay for someone's mobile data to stream Surahs or Quran teachings.
• Give your Zakat to those in need
Staying at home would restrict you from directly visiting those in need, so try making a donation to a charity or an initiative that caters for their needs. This way you are still able to help others and protect them and yourself.
• Stock up for two, or even three
At times when brief movements are allowed, if you can afford it, it would be nice to buy food items for yourself, your family and a neighbor or better still, a stranger in need. This kind deed goes a long way. You have not only provided them with food but you're encouraging nourishment.
• Remind others to indulge in healthy meals during Suhoor and Iftar
Eating with modesty is often overlooked during Ramadan. Suhoor and Iftar are not opportunities to eat without caution. Enjoy a healthy meal and only take what you can finish.
• Share a smile
A smile definitely goes a long way, while you sit on your balcony, reading a book, meditating or feeling the breeze, you could smile and wave at any neighbors you catch a glimpse of. It would make them smile too. Try and see.