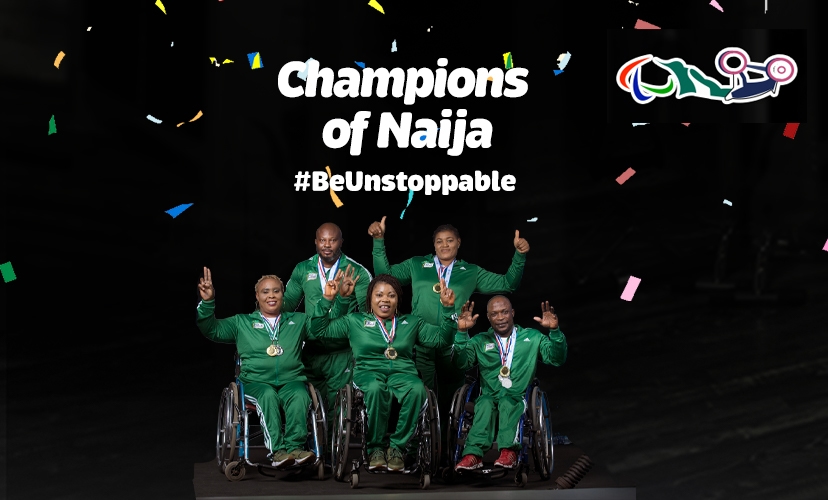 #BEUNSTOPPABLE: THE SPIRIT OF NAIJA
The journey to your Peak begins with a choice, and no one knows this better than You!
You… Who continues to push for and nourish your own dreams.
You… Who bounce back after every set back
Yes, you… Who continues to aim for your Peak and choose to #BeUnstoppable
Stay Nourished, Be Resilient, Beat the odds… like our #UnstoppableChampions ready to do us proud again.
Look out for our Nigerian Para-Powerlifting champions as they push to reach for their Peak in the TOKYO 2020 Paralympics games from the 24th of August to 5th of September 2021.
As the proud sponsor of the Nigerian Para-Powerlifting team, we look forward to watching them bring home several medals and setting new world records as they have done in previous tournaments and continue to inspire Nigerians.
Join us in cheering them to victory! #BeUnstoppable!!!
EVENT DETAILS
Tokyo 2020 Paralympics (August 24th – September 5th 2021)